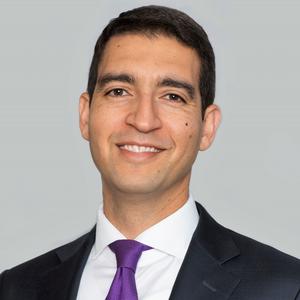 Mohamed Abdel-Kader is Executive Director of the Stevens Initiative at the Aspen Institute. He previously served in the administration of President Obama as Deputy Assistant Secretary for International and Foreign Language Education at the US Department of Education. In that role, he was responsible for encouraging and promoting the study of foreign languages and the study of the cultures at the elementary, secondary, and postsecondary levels in the United States.
Before joining the US Department of Education, Mohamed held positions at Georgetown and George Mason Universities and has advised a variety of clients on organizational strategy, doing business in emerging markets, intercultural communication, and cultural competency in international philanthropy.
He speaks fluent Arabic and basic Spanish, is a Truman National Security Fellow and authored a children's book about stereotypes. Mohamed is a trustee of the Longview Foundation for International Education & World Affairs.
Events featuring Mohamed Abdel-Kader
Mar 6, 2019
12:30pm — 1:30pm
Mar 6, 2019
2:30pm — 3:00pm
Events featuring Mohamed Abdel-Kader
Mar 6, 2019
12:30pm — 1:30pm
Mar 6, 2019
2:30pm — 3:00pm