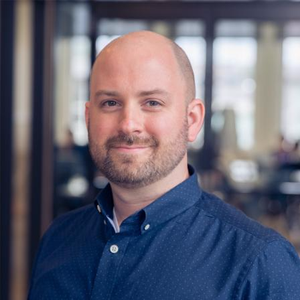 Brian is a musician-turned-entrepreneur who focuses on providing disruptive and sustainable solutions. After a 12-year career as a professional musician, Brian launched successful music and marketing (The Counter Rhythm Group) and education-focused (Musicians Desk Reference) startups. In 2018, Brian's company Soundstr was acquired by VNUE, Inc., where Brian was CMO (Chief Marketing Officer) until his exit in early 2019. Brian has provided solutions for everyone from artists like WALK THE MOON to early-stage startups and multinational corporations, including LiveNation, Kobalt Music Group, and many more.
Brian's works are taught in a growing number of Universities, and Brian has spoken at top conferences like SXSW, CMJ/Mondo, Canadian Music Week, and many more. His writings have been featured in Billboard, Hypebot, SXSW, and American Songwriter, among other publications.
Brian aligned with the LOUD Capital team in 2018 to focus on marketing and brand development for both LOUD and their portfolio companies. Brian will also be working with LOUD to launch their Legacy Ventures into the music, eSports, and influencer markets, among others as managing partner for Legacy Entertainment Ventures. Brian will be opening the LOUD/Legacy offices in New York City in early 2019.
[Programming descriptions are generated by participants and do not necessarily reflect the opinions of SXSW.]
Events featuring Brian Penick
Mar 7, 2019
2:00pm — 3:00pm