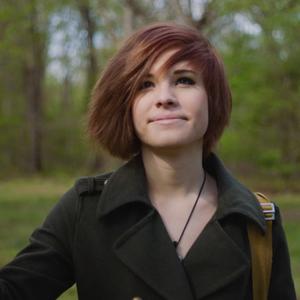 Speaker: 1pm on Monday in Ballroom E at the Convention Center: Why Invention Education is a 21st Century Essential.
Alexis Lewis is a 19-year-old patented inventor on a mission to change what educators, and society, think when they hear the word "inventor." Inventing is just a form of problem-solving that results in a physical solution. It is not reserved for geniuses, but is a natural ability we all have. Alexis has spoken at The White House, The Smithsonian, and National Maker Faire about her belief that Inventing 101 classes should be added as electives in middle schools. Her message is making its way around the country and the world, thanks to Smithsonian Magazine's video profile about her, as well as "The STEM10" mini-documentary about her message and inventions.
2-minute "The STEM10" profile of Alexis:
https://www.youtube.com/watch?v=AQSHlrVAcuU
Alexis is a sophomore at the University of North Carolina at Chapel Hill.
[Programming descriptions are generated by participants and do not necessarily reflect the opinions of SXSW.]
Events featuring Alexis Lewis
Mar 4, 2019
1:00pm — 1:20pm
Events featuring Alexis Lewis
Mar 4, 2019
1:00pm — 1:20pm