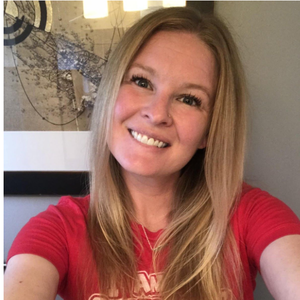 Jennifer Kressler-Duda is a Special Education Teacher at the Mercer County Special Services School District. Ms. Kressler-Duda works primarily with children diagnosed with Autism Spectrum Disorder. Several years ago, Ms. Kressler-Duda began to integrate coding and robotics in her curriculum across content areas, exposing students to her passion for technology and preparing them for the future. For extended recall and retention of lesson content, Ms. Kressler-Duda frequently incorporates American Sign Language (ASL), music and song into her high-energy lessons.
Jennifer Kressler-Duda is a co-organizer of SpEdcamp New Jersey (spedcampnj.org) and EdCamp New Jersey (edcampnewjersey.net). She is also a member of the Future Ready Schools New Jersey Leadership Task Force. Ms. Kressler-Duda has presented at formal conferences such as FlipTech (2018), TechSplash (2018), IgniteStem (2018), and is scheduled to present at this year's SXSW (2019).
Jennifer Kressler-Duda has over ten years of experience in the field of Special Education. She has been known to give "in-home" support to families and will always welcome discussion on the topic of "Autism." You can follow Ms. Kressler-Duda on Twitter @DynamicDuda338.
[Programming descriptions are generated by participants and do not necessarily reflect the opinions of SXSW.]
Events featuring Jennifer Duda