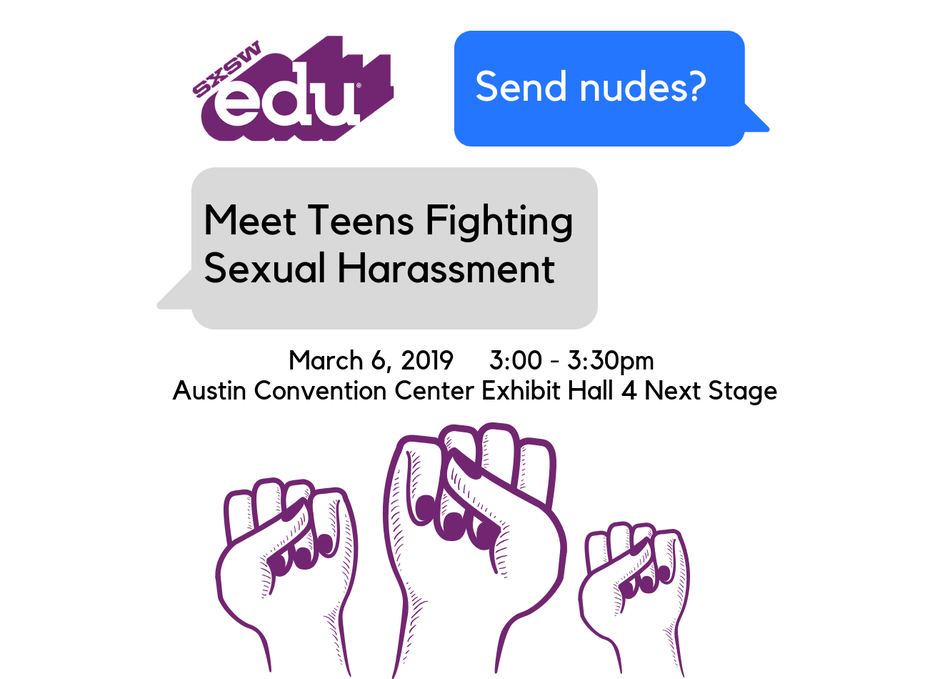 Recording: Send Nudes? Meet Teens Fighting Sexual Harassment, Mar 6, 2019
Boys texting girls to "send nudes" is the new teen flirting ritual. Hear two teens share horror stories of how high school is a breeding ground for sexual harassment and why existing adult-made solutions just don't cut it. Learn how they have adapted Kathleen Reardon's Spectrum for Sexual Misconduct framework to high school, how their Girl Alliance ambassadors sparked a cultural shift, and how adults can help unleash the youth voice in fighting sexual harassment and other issues.


Programming descriptions are generated by participants and do not necessarily reflect the opinions of SXSW.