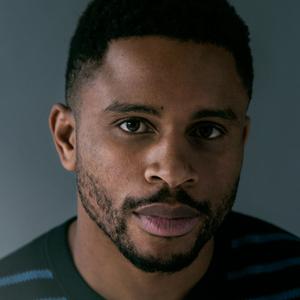 Nnamdi Asomugha is an actor, producer, philanthropist and former All-Pro NFL Player. Following a successful 11 year career in the NFL, Asomugha channeled his passion for film and television into a career in the entertainment industry.
In 2015, he founded iAm21 Entertainment (www.iAm21.com), a production company whose mission is to create entertainment that illuminates important social issues, and influences social change.
Most recently he produced and co-starred in the Sundance Award-winning film "Crown Heights," which chronicles the true story of Colin Warner who was wrongfully convicted of murder in 1980 and spent over 20 years in prison before he was exonerated. Asomugha masterfully plays Warner's best friend Carl King, who devoted his life to proving Warner's innocence. His performance in a supporting role earned him nominations for both an NAACP Image Award and an Independent Spirit Award.
Asomugha's producing credits include "Beasts of No Nation" (2015), "Halfway" (2016), "Crown Heights" (2017), "Harriet" (2017) and the documentary short "Waiting for Hassana" (2017).
His acting credits include roles in "Hello, My Name is Doris" (2015), "Fire With Fire" (2012), Friday Night Lights, Leverage and Kroll Show.
Prior to his work in the entertainment industry, Asomugha was a highly successful professional football player, who spent 11 seasons in the NFL. He was considered one of the best defensive players in the league, receiving multiple All-Pro and Pro Bowl selections over the course of his career. He was selected in the first round of the 2003 NFL Draft by the Oakland Raiders, where he played for 8 seasons. He also played for the Philadelphia Eagles and San Francisco 49ers, before signing a one day contract to retire as an Oakland Raider in 2013.
Asomugha attended college at the University of California, Berkeley, where he was a standout free safety, and graduated with a degree in Corporate Finance.
Asomugha has consistently used his platform to enact positive change in the community, and with his family established The Asomugha Foundation in 2010, a 501c(3) whose mission is to positively impact disadvantaged youth in the U.S. and underprivileged orphans and widows in Africa through education and empowerment. As part of the foundation, Asomugha established ACTS (Asomugha College Tour for Scholars) a mentorship program through which he annually takes a group of high-achieving high school students from underprivileged communities on a week-long trip to a different US city, to visit local colleges and universities. He has been honored for his philanthropic work with the NFL Players Association's Man of the Year Award, The Jefferson Award for Public Service, and the President's Volunteer Service Award, to name a few.
[Programming descriptions are generated by participants and do not necessarily reflect the opinions of SXSW.]
Events featuring Nnamdi Asomugha
Events featuring Nnamdi Asomugha