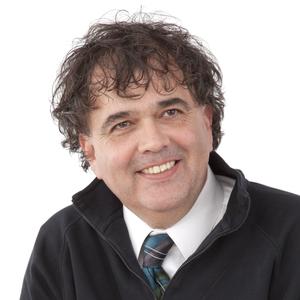 David has been recognized as one of the most important industry leaders in establishing solutions for the next generation of educational environments. Industry trade publications continue to request insight and whitepapers for their publications. His company, Cultural Shift has been the honored recipient of the A4LE Industry Partner Award as well as the EdSpaces/IIDA Excellence in Innovation Award in his partnership with VS America with the creation of the line of furniture known as Shift+.
With the design of this first holistic, reconfigurable array of educational furniture components, further defined as the only line of educational furniture created by a public education employee, Shift+ has initiated a transformation in the furniture marketplace that has never before been seen.
David supports private and public schools, colleges and universities as well as architectural firms by assisting them in programming, professional development as well as design conversations surrounding the disruptive approach to facility design. This approach emphasizes the understanding that this bottom up approach enables opportunities to bridge disconnects that exist within the traditional approaches to facility design. The built environments result in demonstrated examples of 100% engagement and wonder not to mention underlying themes such as sustainability and improved IAQ.
Utilizing his wide range of work experience in architecture, construction as well as over 20 years of direct work in the public education sector, Mr. Stubbs has created a series of educational workshops and professional development opportunities. These customizable sessions range in length and complexity in order to specifically support an educational community in the development and implementation of successful change.
Cultural Shift's solutions can be seen in the installations of private schools in Punahou, Hawaii and the Kahn Academy's first brick and mortar facility.
[Programming descriptions are generated by participants and do not necessarily reflect the opinions of SXSW.]
Events featuring David Stubbs II
Events featuring David Stubbs II