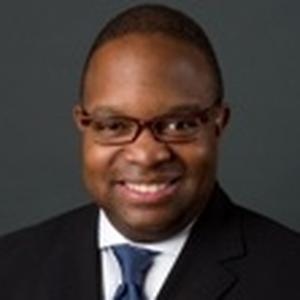 Arthur Mills IV formed Mills Management Group in 2017 while reflecting upon his almost eight years of experience in diverse roles with Fulton County Schools in Atlanta, Georgia, and realizing an opportunity exists to impact larger numbers of students, teams, communities and firms. As Executive Director, Talent Management and Organizational Strategy, he developed and implemented the district's award-winning set of GO Fulton people initiatives to revamp teacher and leader selection, recreate new teacher induction support methodologies, modernize recruiting, design an adaptive leadership development framework, and improve overall people management capability.

Prior to joining Fulton County Schools, Mills spent over fifteen years in challenging strategy and financial management roles with General Mills, Dell, BNSF Railway, and GE Capital, to build a diverse set of international and domestic experiences.
Mills holds a bachelor's degree in Finance with Political Science studies from the University of Texas at Austin and a master's degree in Finance, with a focus on Strategy and Community Development, from the McCombs School of Business at The University of Texas at Austin. He has served on its Alumni Board of Directors since 2015 and is currently Chair-Elect for 2019-2020. Mills also earned a master's degree in Educational Leadership from the Broad Center for the Management of School Systems in 2012 upon completion of his two-year residency with Fulton County Schools.
Mills and his wife Carla, a native of Memphis, TN, happily reside in the city of Atlanta. Follow him on twitter at @amills4! #CultureBeginsWithYOU #BeIntentional #BeInclsuive #BeConsistent
[Programming descriptions are generated by participants and do not necessarily reflect the opinions of SXSW.]
Events featuring Arthur Mills IV
Mar 6, 2018
2:00pm — 3:15pm
Events featuring Arthur Mills IV
Mar 6, 2018
2:00pm — 3:15pm