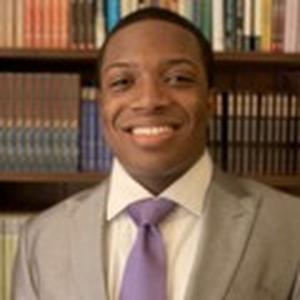 Henry Keculah, Jr., is the founder and CEO of 4.0 of Growth Productivity Accountability (4.0 GPA). Brought up in Houston, Texas, Henry was raised in a single-parent home by a mother who migrated to the U.S. from Liberia. He was a first-generation citizen, and attended school in Alief ISD. While in school, Henry had been completely unaware of the important role that class ranking and GPA played when it came to attending college. He also had never gone on a college tour prior to attending his university's summer orientation.
Thankfully, Henry was able to turn things around. In his junior year of high school, Henry learned that his GPA could determine not only what colleges he could have access to, but also which scholarships he could apply for, as well. He ended graduating from high school with a 2.5 GPA and gaining admission to The University of Texas at Austin despite not being in the "Top 10%" of his graduating class. In college, he applied himself further still – he finished his freshman year at The University of Texas with a 4.0 GPA, and would garner several scholarships over the course of his academic career there.
Upon graduating from The University of Texas, Henry was accepted into the Teach for America corps, with whom he served as a high school teacher in Houston. As an educator, Henry committed himself to giving his students the opportunities he had not had, so they would be better prepared for college. For example, he often took students on college tours to institutions throughout the United States. Even when he ended his tenure with Teach for America, he continued to take Houston-area students to college tours (like The University of Texas's annual "Explore UT" event) on a yearly basis.
Henry is a motivational speaker and educational consultant. He has been featured on TV, magazines and podcasts.
[Programming descriptions are generated by participants and do not necessarily reflect the opinions of SXSW.]
Events featuring Henry Keculah
Mar 5, 2018
12:30pm — 1:30pm