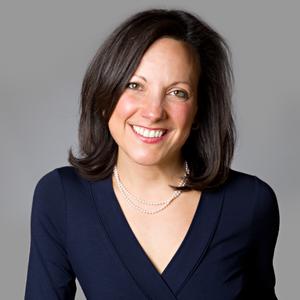 Andrea Bastiani Archibald
Andrea Bastiani Archibald – Speaker Bio
Andrea Bastiani Archibald, Ph.D. and developmental psychologist, is the Chief Girl and Family Engagement Officer for Girl Scouts of the USA (GSUSA). In this position, she helps develop and implement national strategic initiatives to effectively serve girls and their families. She serves as a national spokesperson on girls' and women's leadership development, parenting and family dynamics, cultural influences such as economics, social media and pop culture, gender issues, current events, and demographic shifts in the national girl population.
In addition to her girl expertise from nearly a decade at GSUSA, Andrea speaks on the exclusive data generated by the Girl Scout Research Institute (GSRI), which she also oversees. The GSRI generates reports on different topics as they affect girl development and leadership, such as The Vote Is In: What Americans Say About the Importance of Girls' Issues, The Resilience Factor: A Key to Leadership in African American and Hispanic Girls, and our most recent State of Girls: Emerging Truths and Troubling Trends, a synthesis of data from national agencies reflecting changes in the overall health and well-being of girls in the U.S.
Andrea's interviews and insights have appeared in top-tier media including The Today Show, Good Morning America, Fox News, CNN, NPR, AP, Fast Company, Parents Magazine, BuzzFeed and Mashable. She directs content and writes regularly for Raising Awesome Girls, a dedicated section for parents and families on Girl Scouts' website.
[Programming descriptions are generated by participants and do not necessarily reflect the opinions of SXSW.]
Events featuring Andrea Bastiani Archibald
Events featuring Andrea Bastiani Archibald