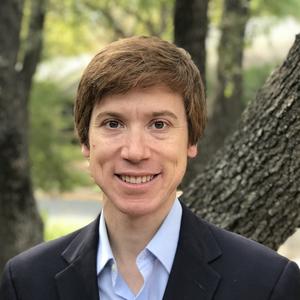 Chris Condit is the founder of Texas 4000 for Cancer and is a senior R&D engineer at Abbott Neuromodulation. Condit earned his bachelor's degree in electrical engineering and his master's degree in biomedical engineering, both from The University of Texas at Austin.
At the age of 11, Condit was diagnosed with Hodgkin's lymphoma. His experience as a cancer survivor eventually led him to found Texas 4000 for Cancer, a 4,000-mile charity bike ride from Austin to Anchorage focused on raising funds for cancer research while cultivating students to become non-profit leaders . Condit founded Texas 4000 while he was a student, and 43 UT Austin students participated in the inaugural ride in 2004 and raised $112,000 for the American Cancer Society. In the 14 years since, over 750 students have completed the ride, raising over $8 million in the fight against cancer.
Condit remains active on the board of Texas 4000 and has helped direct the millions of dollars raised by Texas 4000 to cancer research at UT Austin's Department of Biomedical Engineering, UT Southwestern in Dallas, MD Anderson Cancer Center in Houston, UT Austin's Dell Medical School and other institutions. In recognition of his efforts, In recognition of his efforts, Condit was inducted into the Friar Society at UT and was selected as one of "125 Extraordinary Exes" of UT Austin by the Texas Exes Alumni Association. He was also named the 2017 Outstanding Young Engineering Graduate and was the keynote speaker of the 2017 UT Engineering commencement.
Condit lives in Austin with his wife, Mandy, who is also a graduate from UT Austin in 2005 and is a co-founder of Texas 4000. They have two daughters, Raquel and Lucy.
[Programming descriptions are generated by participants and do not necessarily reflect the opinions of SXSW.]
Events featuring Chris Condit
Mar 7, 2018
5:00pm — 6:00pm
Events featuring Chris Condit
Mar 7, 2018
5:00pm — 6:00pm