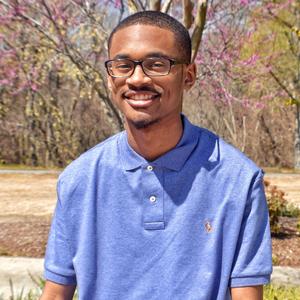 At 17-years-old, Chris is a nonprofit CEO, award-winning speaker, community leader, and neighborhood hope dealer.
Chris is the Founder & CEO of Kinston Teens, Inc., a nonprofit organization he started in October 2014 operating at the intersections of youth empowerment and community development. From transforming vacant lots into neighborhood amenities, to building platforms for young people to be involved in government and make their voices heard, Kinston Teens works to ensure that Chris's peers and local community are both thriving.
Chris is also the Co-Founder & Chairman of Black Youth Network, a national network with a mission of connecting and empowering young African-American leaders and influencers who are making positive, meaningful contributions to our culture and society.
Since August 2016, Chris has served as the youngest appointee to the North Carolina Governor's Crime Commission, the state advisory board overseeing the Governor on issues relating to crime, justice, and law enforcement. Chris is a champion for youth leadership and youth voice, and has worked to promote these important values on platforms and with companies such as Facebook, Nickelodeon, First Lady Michelle Obama's Better Make Room Campaign, CNN, ABC News 20/20, and The Huffington Post.
Chris is currently a student at the University of North Carolina at Chapel Hill where he is pursuing a major in Political Science.
[Programming descriptions are generated by participants and do not necessarily reflect the opinions of SXSW.]
Events featuring Chris Suggs
Events featuring Chris Suggs