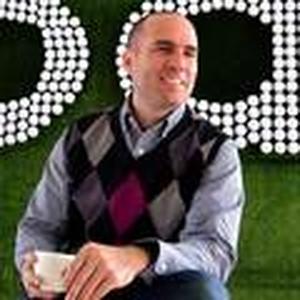 Innovation & Soft Skills expert. International Speaker. Entrepreneur & Author
As a father of three his family is his passion. Franco Soldi has dedicated his life to helping people discover their true potential and develop their skills not only for the workplace, but also for life itself.
One of the most recognized Motivational Speakers. Through this work, he has motivated entire companies and thousands of people in over 15 countries.
An expert in creative thought, innovation, effective communication and entrepreneurship inside and outside the business world — Franco Soldi is the CEO & Founder of organizations like Young Potential Development (YPD) and the producer of Next Stage. He is also the creator of a line of courses and seminars called Metamorphoses that give instruction on personal development using the most fascinating form of communication we know, entertainment!
He has worked for FORTUNE 500 companies such as Coca-Cola, GSK and HP and has empowered thousands of people throughout the North and South America and Europe. He has shared the stage with Al Gore, Martin Luther King III, Rudy Giuliani, Chris Gardner, Mikhail Gorbachev, Jordan Belfort and Nobel Peace Prize winner Rigoberta Menchú.
Franco Soldi has dedicated his life to helping people discover and their true potential and develop their talent both in work and in life. As an expert in 21st century skills and innovation in education, through YPD (an organization he founded and directs), he has now helped more than 35,000 young people develop their leadership skills, creativity, and ability to communicate.
His company Next Stage, creates and develops entertaining content that delivers an innovative training experience. In 2016 he launched a collection of children's books called Brainy Fables that focus on teaching 4-7 year olds the importance of specific leadership skills using fun fables.
Communication, Marketing, Creativity & Innovation, Education and Leadership are Franco's areas of expertise.
[Programming descriptions are generated by participants and do not necessarily reflect the opinions of SXSW.]