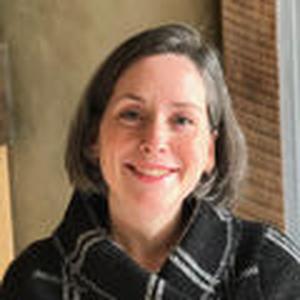 Dr. Kelly Leahy Whitney is the Chief Product and Partnerships Officer for iCivics, a non-profit educational technology company dedicated to reinvigorating civic learning. iCivics was recently awarded Fast Company's 2017 Top 10 Most innovative Companies in Education.
Kelly has developed and produced award-winning digital and broadcast educational media and technology for a variety of highly-lauded organizations, including PBS, Nickelodeon, and Discovery Communications. A unique professional bridging research, development, and production in media and technology, Kelly focuses on the most highly engaging forms of media to develop products grounded in educational research.
She has also collaborated on critical studies involving learning, technology, and cultural studies at Harvard University, MIT, and PBS. She serves on the Board of Directors for the National Association for Media Literacy Education.
Kelly earned her doctorate in education from Harvard University and was awarded the Fred Rogers Memorial Scholarship for her dissertation research. She is proud to be an alumna of Northwestern University and the American School of Paris.
She lives in the Washington DC area and spends most of her free time with her young daughter, husband, and the world's friendliest dog.
[Programming descriptions are generated by participants and do not necessarily reflect the opinions of SXSW.]
Events featuring Kelly Whitney
Mar 5, 2018
11:00am — 12:00pm