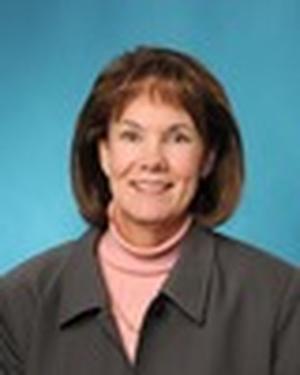 Dr. Valerie Truesdale
Chief Officer, Technology, Personalized Learning, Engagement
Charlotte-Mecklenburg Schools
Dr. Valerie Truesdale joined Charlotte-Mecklenburg Schools in 2012, charged with transforming learning and schools using technology integration to spur innovation and prepare students for 21st century careers.
"Technology is transforming the way we learn, live and work. Schools need to teach digital learners in the way they learn best," Dr. Truesdale believes. "We expect students in Charlotte-Mecklenburg Schools to graduate with strong foundational skills in academics as well as technology integration, prepared for college and careers. Our responsibility is to provide aligned, 21st century learning environments that stretch students to their highest possible level of achievement, engaging our community in this important goal."
Dr. Truesdale, a native of Columbia, spent most of her career in public schools in South Carolina. In addition to serving over nine years as a superintendent in Beaufort County and Oconee County, she served as a chief instructional services officer in Lexington/Richland Counties. She previously led the policy division of the South Carolina State Department of Education, supervising student assessment, educator licensure, technology services and policy.
Dr. Truesdale is a former high school principal and teacher at high school and college levels. She worked in retail management before her education career. Dr. Truesdale holds a bachelor's degree in secondary education from Clemson University, an M.B.A. in Marketing from Georgia State University and a Ph.D. in educational leadership from the University of South Carolina.
Dr. Truesdale's contributions to education have been recognized nationally and regionally.
[Programming descriptions are generated by participants and do not necessarily reflect the opinions of SXSW.]
Events featuring Valerie Truesdale
Events featuring Valerie Truesdale