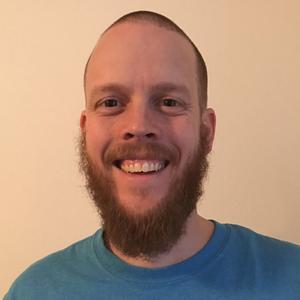 James is the Mindfulness Specialist in the Austin Independent School District. He is a part of the nationally renowned Social and Emotional Learning department. He supports the 130 AISD schools with mindfulness for staff, families, and PreK-12th grade students. During the 2016-2017 school year, James has fostered the implementation in one way or another in over 100 AISD campuses.
He recently wrote a mindfulness curriculum for elementary schools called "Mindful Classrooms." It's being used in over 60 schools and camps in six states, as well as in Dubai. He has traveled around the country providing mindfulness workshops to support his curriculum. He also wrote a children's book that goes along with the curriculum called, "Mindfulness Is."
James has 14 years of teaching experience, mostly in Pre-K and K; here in Austin he's taught at Winn, Barbara Jordan, T.A. Brown and most recently at Gullett Elementary. In 2009, James volunteered as a HS English and Math teacher at Mangetti Combined School in Namibia. In 2014, James was named Austin ISD Teacher of the Year.
Events featuring James Butler
Events featuring James Butler