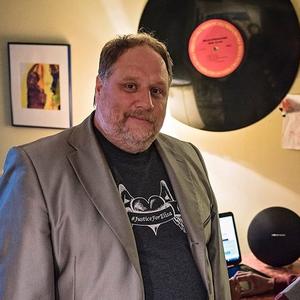 Scott Herold is the CEO and Founder of music nonprofit and record label Rock the Cause. Over the past decade, Rock the Cause has built a name for itself as one of today's leading music and education nonprofits. Scott spent over 20 years in the consumer goods industry leading world class sales, merchandising and marketing teams supporting some of the world's biggest brands.
In 2012 Scott departed from the corporate world to focus full time on Rock the Cause Records. Over the course of the last decade, Rock the Cause has worked with over 100 nonprofit organizations as wells as artists like Zach Sobiech, Matt Hires, Dan Wilson, My Morning Jacket, Lissie, Flaming Lips, Lydia Liza, Donovan, BeBe Winans, Troye Sivan and more!
Rock the Cause Records has charted multiple times at #1 on the Billboard, iTunes, and Spotify charts. Rock the Cause has also sold over 500,000 charitable music singles, 70,000 records and their music releases have been streamed 27.5 Million times.
Rock the Cause has also organized over 85 concert events and volunteer drives during its 10 year history. All of this adding up to nearly $1,000,000 in support for children's health, music and education based causes.
Scott Herold's favorite cause is young people. In addition to managing the day to day of Rock the Cause, he also teaches the Business of Music at High School for Recordings Arts (HSRA) in Minneapolis, and supervises the HSRA student managed record label Another Level Records.
Events featuring Scott Herold
Mar 5, 2018
3:30pm — 5:30pm