Carmen Farina
NYC Department of Education - NYC Schools Chancellor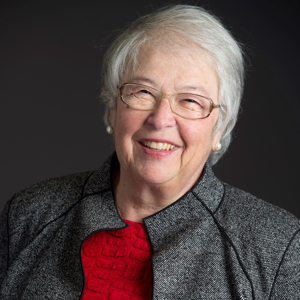 Quick Bio
Carmen Fariña is Chancellor of the New York City Department of Education, the largest school system in the nation. She is responsible for educating 1.1 million students in more than 1,800 schools—a population greater than that of the city of San Francisco. During her more than five-decade career in education, Fariña has distinguished herself as a dedicated and innovative teacher, principal, district superintendent, and deputy chancellor.
As Chancellor, a role she assumed in January 2014, she has delivered free, full-day, high-quality pre-kindergarten to more than 150,000 four-year-olds. To build on this strong, early foundation, she is working to ensure that all students are reading on grade level by the end of second grade. Other priorities include a renewed focus on parent engagement and professional development for educators. She also has expanded the community schools model, providing more mental health and other services to students and families.
In fall 2015, Chancellor Fariña and Mayor Bill de Blasio announced Equity and Excellence for All, a set of new initiatives with ambitious goals for New York City: By 2026, 80 percent of public school students will graduate high school on time, and two-thirds will be college ready. The initiatives at the core of Equity and Excellence for All focus on three key areas—academic excellence, student and community support, and innovation—and aim to give every child a shot at an excellent education.
A daughter of Spanish immigrants, Fariña was the first person in her family to graduate from college. She holds a Bachelor of Science from New York University and master's degrees from Brooklyn College (Bilingual Education), Fordham University (Gifted/Arts Education), and Pace University (Administration and Supervision). She is co-author of A School Leader's Guide to Excellence: Collaborating Our Way to Better Schools (Heinemann, 2008).
← Back