Richard Reddick
The University of Texas at Austin - Associate Professor & Assistance Vice President, University of Texas at Austin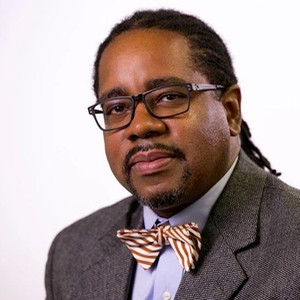 Quick Bio
Dr. Richard J. Reddick is an associate professor of higher education leadership at UT-Austin's College of Education. He is also Assistant Vice President for Research and Policy in the Division of Diversity and Community Engagement, and Assistant Director of the Plan II Honors Program in the College of Liberal Arts. Dr. Reddick additionally holds courtesy appointments with the John L. Warfield Center for African and African American Studies and the Department of African and African Diaspora Studies at UT Austin. His accolades include a Woodrow Wilson National Fellowship Foundation Career Enhancement Fellowship (2010-2011), the Outstanding Young Texas Exes Award (2011-2012), and the John L. Warfield Center for African and African American Studies Teaching Award (2012).
Prior to working at UT Austin, Dr. Reddick was a teacher in inner city Houston and a student affairs administrator at the Massachusetts Institute of Technology, Cal Poly San Luis Obispo, and Emory University. He earned master's and doctoral degrees in administration, planning and social policy at Harvard University in 1998 and 2007, respectively.
Dr. Reddick's research focuses on the phenomenological examination of the lives of Black academics, their approach to work-life balance; service, teaching and research responsibilities; and their experiences mentoring students. Dr. Reddick maintains scholarly interests in diversity in higher education, African American families, and educational policy. Dr. Reddick's work has been highlighted by NPR, the Associated Press, and the Chronicle of Higher Education. He is the co-author and co-editor of four scholarly volumes, and has published in the American Educational Research Journal, Harvard Educational Review, and the Journal of Negro Education. 
Dr. Reddick is married and the father of two children, serves on the boards of two public charter schools, and is a game show maven: he is a former Jeopardy! and Wheel of Fortune College Week champion.
← Back